New York Magazine: The Origin Story of Mockingjay.net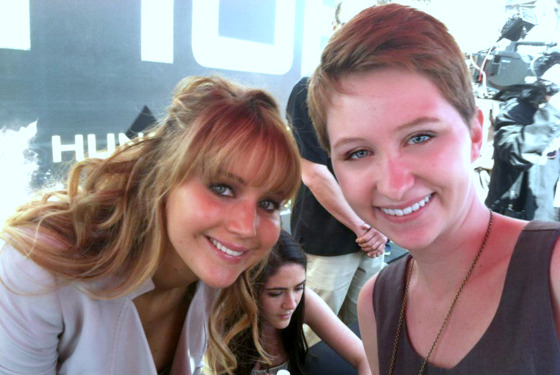 New York Magazine is doing a feature where they profile influential fans in different fandoms, and…I was chosen for The Hunger Games! We spoke all about how this website, Mockingjay.net, got started, working with Lionsgate, and how I plan to continue writing about what I love after this franchise ends. You can read an excerpt below from the 'origin story' section:
ORIGIN STORY: Kimmy West, a 20-year-old actress, originally entered the fan fray at 15 with a successful Twilight news site called His Golden Eyes. But after picking up The Hunger Games, she decided to get on the ground floor with a new series. "I just thought it was so different; it is character-driven and has a strong female lead, plus a ton of action and a touch of romance," she recalls. "It was my favorite book when I read it, and I just thought that it was the series that was the most likely to catch on in the world, like Twilight and Harry Potter." A few months later, at a celebrity baseball fund-raiser featuring the Twilight cast, Kimmy conspired with two other Twi-hards to launch a Hunger Games fan site. Mockingjay.net went live in 2009, months before sequel Catching Fire was published. (At the time, they didn't know that Hunger Games author Suzanne Collins would entitle her third installment Mockingjay — a fortuitous coincidence.) In addition to discussing the books (and a lot of second-guessing about characters' fates), the website carefully tracked news of the inevitable film franchise. "There were a few book fan sites, but ours was one of the first ones that was really serious about following movie news and making a 'book-to-movie' community," says Kimmy, who gained an immediate readership by cross-promoting her Hunger Games website with her Twilight website. Soon, Mockingjay.net was getting more traffic than her original website, which she'd been running for four years — and that was before the first film hit theaters. "We just hit 40,000 fans on Facebook," she tells us, "so that's pretty insane."
Read more at New York Magazine!